Big-Bag emptying station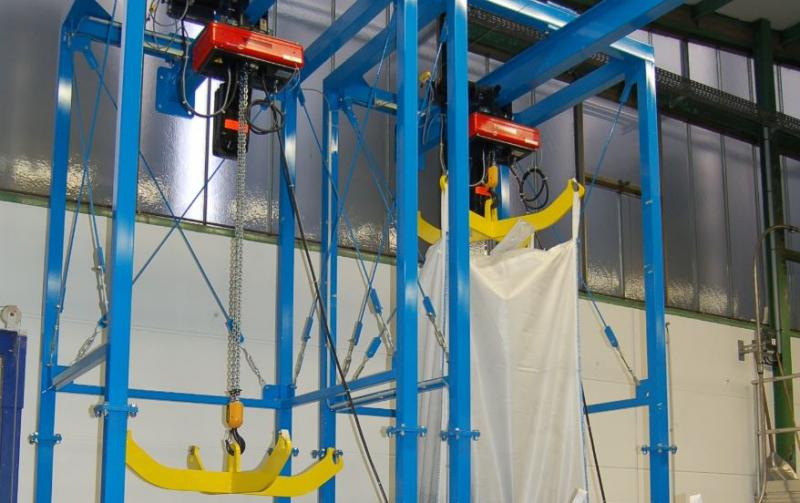 Technical information
Big-Bag Emptying Stations are availble in different executions, from fairly easy systems up to full-option systems.
The Big-Bag can be hang on the forklift with the use of his loops. However, most Big-Bags are typically installed with a load frame in order for the expensive forklift to be free for further use during the emptying of the Big-Bag. The Big-Bag can also be loaded with a hoist system (see picture).
Various equipment can be used to support the emptying of difficult liquid materials. We guarantee dust-free emptying by different types of docking-systems.
Generally, the bulk material is emptied into an intermediate funnel in order to guarantee a continuous transport. These funnels optionally can be equipped with dedusting. Transport can be integrated through vacuum or blow transport.