Silo for truck loading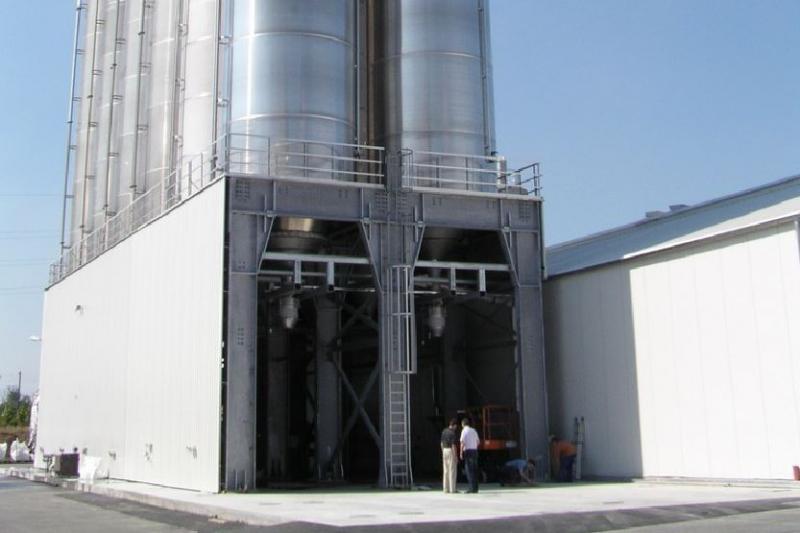 Technical information
Full logistics centers can be built with this type of silo, combined with supporting structures in steel or concrete.
The stored raw materials are unloaded into silo vehicles, big-bags, bag filling systems or octabins. This solution can be offered on the one hand with aluminum silos and on the other hand with stainless steel silos.
The loading silos are always equipped with an outlet cone of 60°. The height of the bearing structure is dependent on the diameter of the silo.
The coupling unto the silo vehicle is availbale in a manual version and a version that is controlled by a manually operated device.